Event details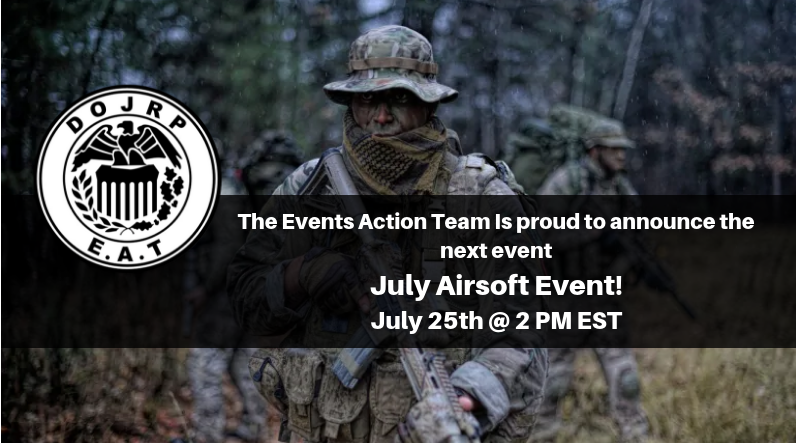 The Events Action Team is proud to announce the next event! July Airsoft!
The take a minute to read over the below document as the rules and agreements will be required and expected from everyone attending 
WE also Recommend you go over the set maps and read the rule on the document
Everyone is attending to have fun! do not ruin it for others! all DOJRP R&R will still be in place and you will be liable for any violation of the R&R.
Have fun and thanks for attending! - E.A.T. Leadership Team.