Event details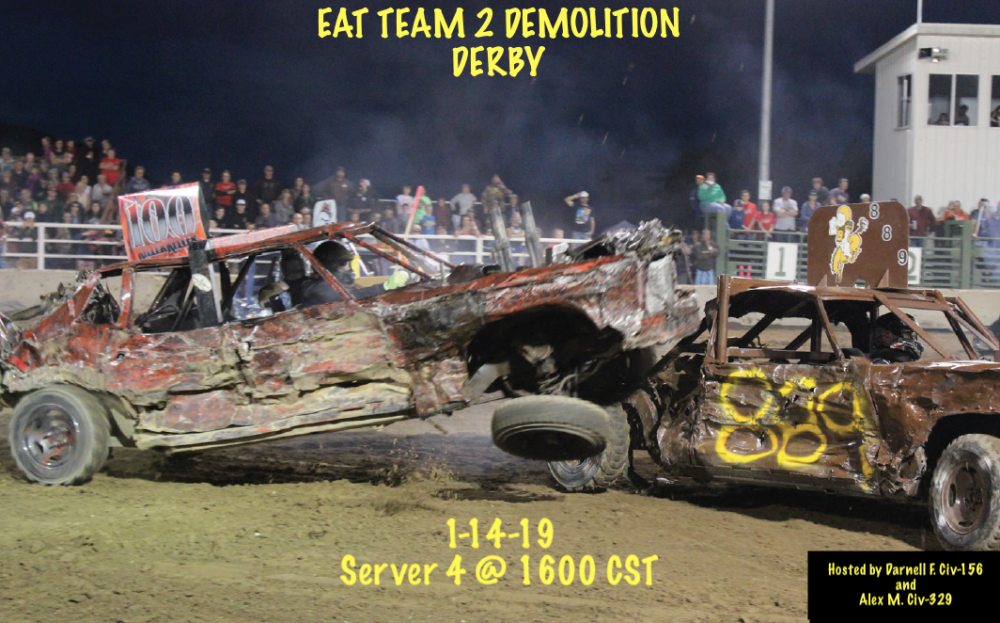 Have you ever wanted to just ram that car passing you into the wall? Perhaps show some karmatic justice to the person who cut you off? Maybe you just want to see some cars burn and get mangled. If any of those reasons sound about right, this event is for you!
EAT team two is proud to announce our next event...
Demolition Derby !
Come on January 14 to this unique event and have fun smashing your opponents and friends to smithereens. 
Please show up ~15 minutes early in 10-1 SERVER 4 to go over rules, event details and get in game
Hosted by Team 2: Darnell F. Civ-156
Event Rules/SOP: https://docs.google.com/document/d/1_hBjwRAqAilfOjLSV3TpByTsYCxbrBRLhpsFiZ67XbU/edit