Event details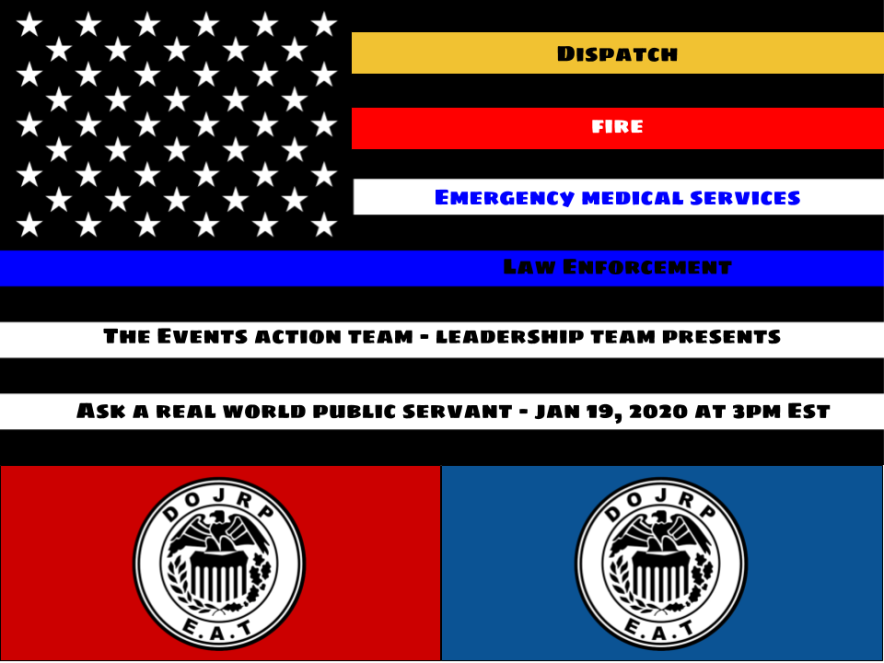 The Events Action Team Proudly Presents: Public Safety Q&A
Are you interested in becoming an LEO, Firefighter, EMT, or dispatcher in real life? Are you curious about how things in DOJ happen in the real world? Do you have questions for people who do these jobs as their career? This is the event for you!
Sunday January 19th at 3:00pm EST
Other Games #1 channel on teamspeak
All questions must be submitted using the form linked below, which is open now, and will remain open through the beginning of the event.
Question form: https://docs.google.com/forms/d/e/1FAIpQLSc6Y2_er6Icsc9d1LY8EsIwLxbLupuHdiUztNmtxmNRPfkZQA/viewform